My plans for the Rainbow Scrap Challenge in 2022 seem to be focused on small blocks so far this year. I've been making more 4" bowtie blocks to finish out the collection from 2021. This week I made 48 teal/turquoise blocks, plus 12 blue and 16 green.
The addition of these blocks brings my total number of bowtie blocks up to about 360. I'm planning to make at least two smallish quilts with them, maybe three. I've been playing with some layout designs (see one option HERE), but none are really exciting me yet. I will continue to try out different ideas on the design wall.
The other small blocks that I've been making this week are my Charm Baskets. This project was inspired by a pattern by Edyta Sitar of Laundry Basket Quilts. I'm not usually a big fan of basket quilts, but I couldn't resist over 200 little 4" basket blocks in a rainbow of colors. They are just too cute!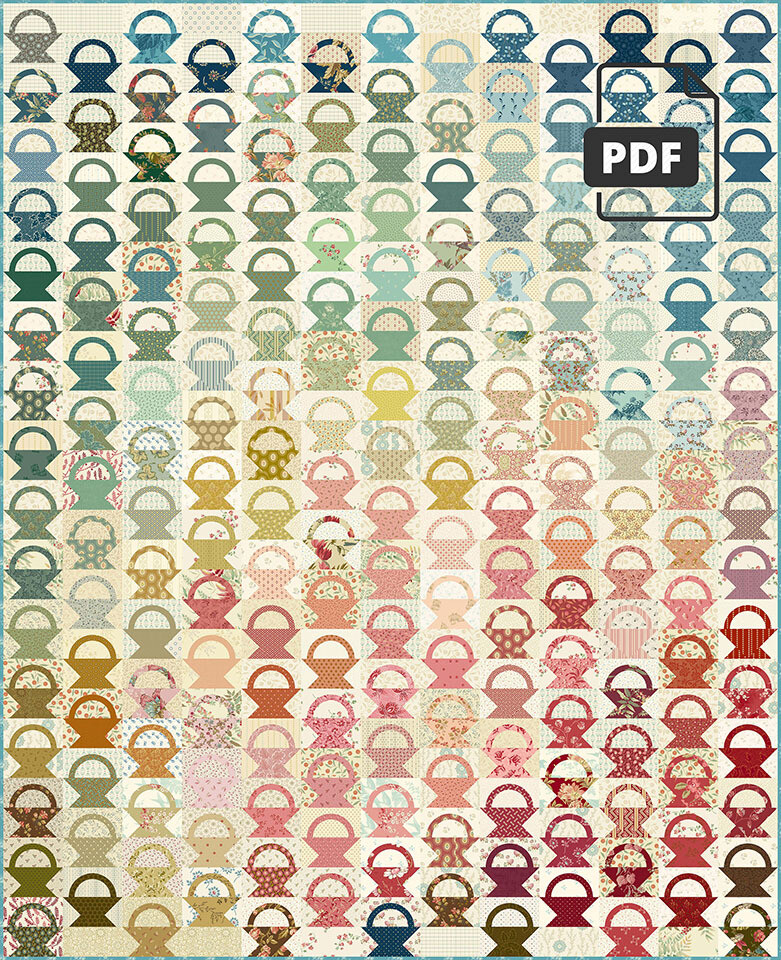 I've been making basket blocks in reds, our color of the month for the RSC, with scrappy light backgrounds. I've finished 15 basket blocks, and included one heart block that conveniently happened to be the same size. The appliqued hearts are another RSC project for 2022 (carried over from last year) that feature 4" blocks, but I've only finished the single red heart so far this month; hoping to make more before the end of January.
Be sure to check out all of the wonderful scrappy projects at the
Rainbow Scrap Challenge
every Saturday and at Oh Scrap! over at Quilting is more fun than Housework on Sunday.
Happy quilting everyone!
Julie in GA