The past week's stash report shows a little movement in both the usage and additions columns. I used 1.75 yards for the scrappy pink baby quilt top that I shared in yesterday's post. I might still add a border on that quilt. The additions were mostly some 1/4 yard pieces of white-on-white prints for the stash, plus a Tula Pink ombre print that I couldn't resist.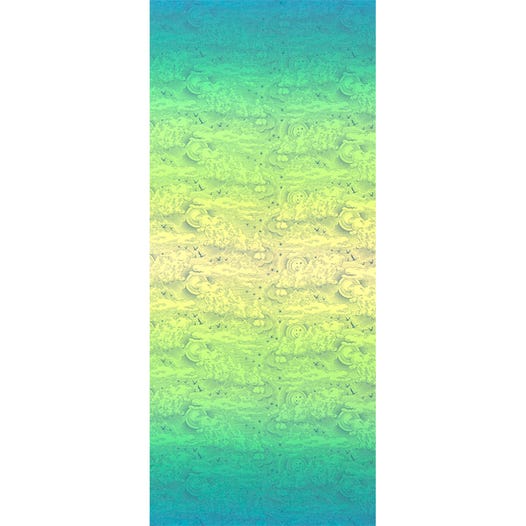 "Daydreamer" by Tula Pink
I love ombres, but have a hard time figuring out how to use them. The quilt shop where I bought this had a quilt with this fabric as the border, which was a great way to use it. I wish I had gotten a photo of it...
Used last week: 1.75
yards
Used year to date: 28.375
yards
Added last week:
1.5
yards
Added year to date: 36.0 yards
Net added in 2022 7.625 yards
Kate's 15 Minutes to Stitch Challenge at Life in Pieces has us
tracking how many days each week we
get in at least 15 minutes of stitching time. After getting the scrappy pink blocks all made and joined together at the beginning of the week, the rest of my stitching time was all spent on hand stitching my applique hearts blocks.
2022 Total
113 of 113 days