The rainbow of bowties from the 2015 Rainbow Scrap Challenge are being joined together. The current plan is to make two throw quilts from my 500+ blocks. I had hoped to have one top finished at the end of 2015, but discovered that I need some more black/grey blocks for my planned border.
I have made a small start on my 2016 projects for the RSC, mostly just deciding what I am going to make. I decided to try a hand-piecing project this year, and chose Judy Martin's pattern "Capistrano" from her book Stellar Quilts after I saw this gorgeous rainbow version in the photo gallery on Judy's website. My plan is to make the wallhanging version of this pattern which has only one of the four center "wreaths". This design may be too ambitious for me, but I feel the need to challenge myself.
My main machine piecing project will be this wonderful design, "Ring Cycles" by Lessa Siegele. It is a variation on a Jack's Chain pattern with incredible circular movement. I don't think I will include the flower appliques, but I might do something else in those spaces. The first photo is the original quilt from the pattern, and the following two are others I have found through Google. Unfortunately, I can't find any info on who made them.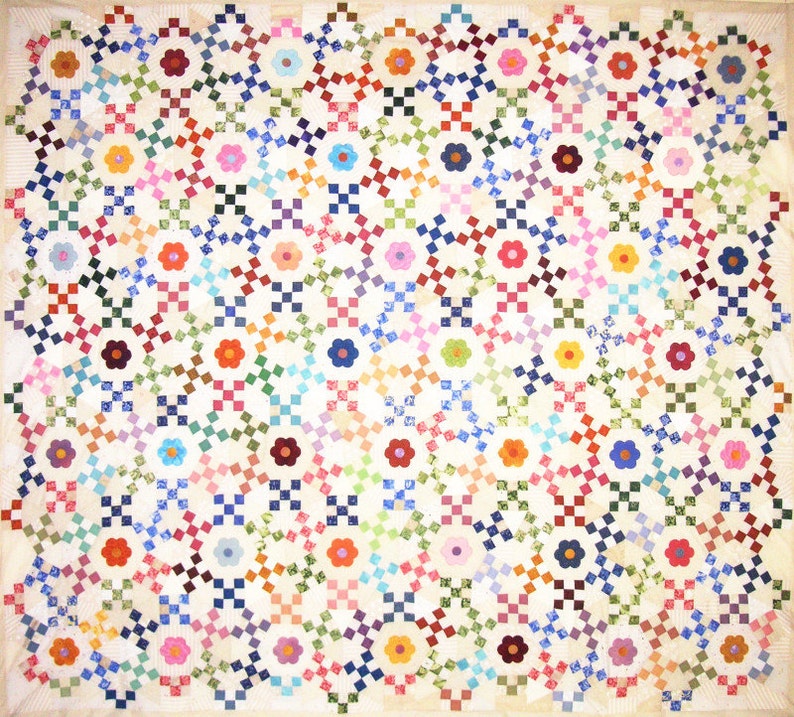 I am still thinking about playing along on Angela's column quilt, but am waiting for some background fabric to arrive. I also hope to continue working my way through my UFO list. It is certain to be another very busy year of quilting.
Be sure to check out all of the wonderful scrappy projects at the
Rainbow Scrap Challenge
every Saturday and at Oh Scrap! over at Quilting is more fun than Housework on Sunday.
Julie in GA